Working from home has undoubtedly made most of us revisit our schedules. Personally, it meant spending more time getting [lesser] work done. And a lot of time spent cleaning, cooking and of course, binge watching a lot of series and movies on a number of OTT platforms.
For a good while now, I have let my thoughts and subsequent actions be influenced by books that I read, and podcasts I listened to. I never thought that a TV series would really help me get perspective and want to delve into a particular area more.
I have always wondered what it would be like if there was as strong a female narrative in our history books as there is male. The sheer absence of female voices in the popular stories in the past and the looming fear that it might carry on into the next generations has made me exclusively read books written by female authors, listen to stories which speaks about the way women lived in the past and also watch series and movies that have mainly female voices. And just in the past couple months, I have spent hours reading and watching any narrative that sheds light on the perspective of the female. And I am in awe of how strongly and confidently several OTT platforms have wound stories around women. And no, I am not going to talk about how these stories show 'real women'. I have a problem with that concept. I don't think it is okay for one human to make a pass at another of being 'not real enough'.
So, in particular order, here goes:
1. Bombay Begums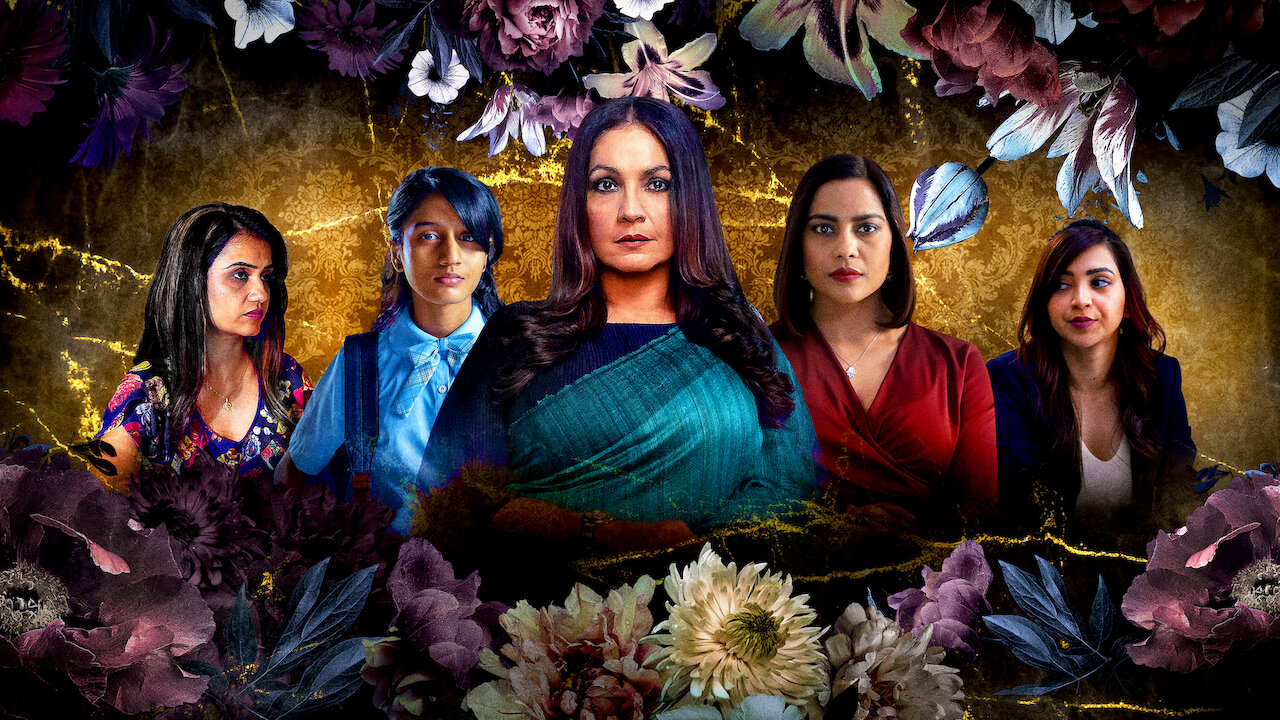 I liked this show especially because of the nuances of the various women portrayed. How the woman struggled with herself, internally because she couldn't have children and was climbing up the corporate ladder way above her male husband. How another woman, exploring her sexuality was also trying to assert her financial autonomy and stopped at no point to make 'life in the big city' happen for herself.
Sure, there are parts of characters I thought were too obvious. The woman CEO with the obvious personal struggles was a little overdone, I felt. But mind you, it was beautifully showcased.
Personally, I could connect a little bit with every woman in that story and thought it was wholly interesting.
2. The Bold Type
To the naked [read: biased] eye, this show might look like one your standard "good looking actors with cute clothes on a fun, no brainer, drama TV show". Sure, it is that. But it is SO MUCH MORE. The show celebrates stereotypes on TV shows that we all have enjoyed watching. But it also deals with issues that are true to the real world with such nuance. It very smartly shows that one can work in fashion, love makeup and fabulous clothes AND have extremely well researched opinions about political issues as well. And that this seemingly confusing combination in womxn is utterly normal!
It has characters that are wholly privileged. But the stories are strung such that these characters also check said privileges.
The story is incredibly organized and I can't help but mention that the three [yes, three] protagonists come alive in every episode and there is so much to learn from each one of their elaborate experiences. Of course, some problems on this show might seem "so first world" or "oh so typical". But, you know what? It is shown as exactly that! And that's what makes it so very real and lovely.
3. Workin' Moms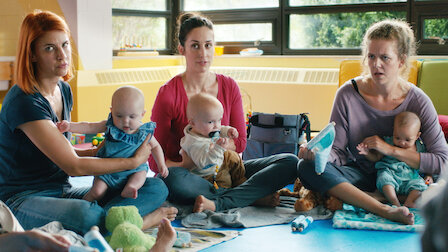 This show is funny, and how! It shows how messy life is. But more importantly, it shows how moms are completely normal for wanting to put their desires and ambition first. It beautifully brought about struggles of returning to work after the having a baby [and no, not the "oh I'm not with my baby" guilt]. It shows how moms are biased too, how they DO NOT want to spend every waking minute thinking about what their teenage children are up to.
Yes, it celebrated moms for being badass. But it also brought the more important fact that being a mom is not the only aspect of a woman's identity once she becomes one. It is ONE aspect of the multitudes that make her/him/them up.
4. How To Get Away With Murder
I particularly liked this show because of the intense feelings it made me feel. Sure, it has some crazy, convoluted details that are rather gory. But the way the protagonist puts a brave face on and yet lets herself be extremely vulnerable with the other characters struck me a surprisingly endearing.
I actually thought that how, at various points in the story, different women and men fight for the protagonist's validation, fight against her for what they stand for as well as reprimand her when she is being out of line.
The show itself ranges from heart warming to scary to creepy to downright disgusting as well!
5. Is Love Enough, Sir?
This is a movie. And honestly, it deserves a whole blogpost for itself. But I was so touched by the simplicity of this story. And how certain aspects of our everyday life are so easy for us to take for granted but seem to be equivalent to moving mountains to some others. It made me reflect about where I come from and all the privileges that I have. And privileges that I haven't even earned but just inherited and cannot shed. It made me think about how every human has multitudes and how enchantingly beautiful those multitudes are. And truly, it speaks of the blacks and whites in our world, at the same time, it celebrates the greys as well.
It explores that grey area between the right and wrong decisions while also portraying the desire of the characters to sway towards one extreme.
This movie was truly thought provoking and beautiful.